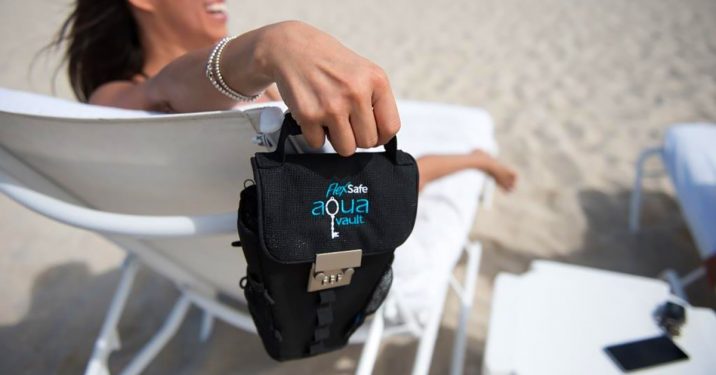 Protect Your Valuables With The Ultimate Portable Safe!
Don't let sneaky thieves ruin your day!
Wouldn't it be incredible if we could just relax in the park without fear that someone might steal our valuables? Or perhaps if you wanted to go swimming at the beach, imagine if you could simply set your things down and be able to enjoy without worrying about someone stealing your things while you're gone. Sounds impossible, right?
FlexSafe was created specifically to solve these types of problems. It's made from 5-layers of slash resistant material so it can't be cut or permeated and also includes RFID blocking material to help keep your digital assets secure! Simply place your valuables inside, lock the FlexSafe to anything you can wrap it around and enjoy yourself without having to worry about thieves stealing your stuff.