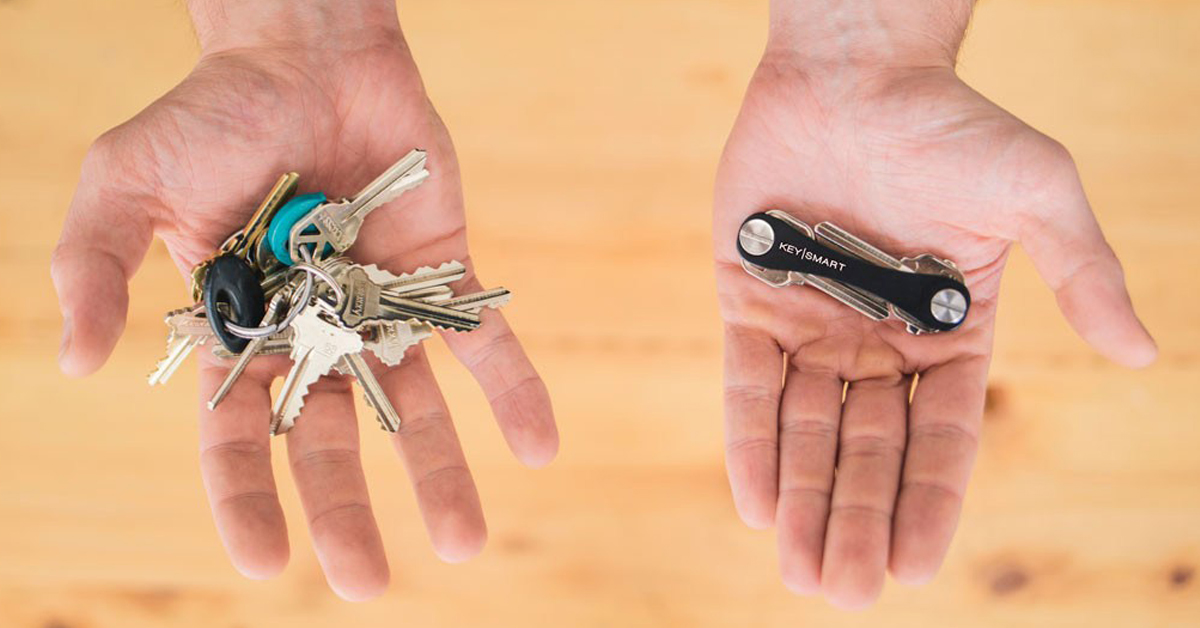 You might be thinking that you already have a keychain. But it probably doesn't compare to this new futuristic keychain. Here's a fact everyone can agree upon: bulky keychains are both unsightly and cumbersome to handle. Not to mention, they won't protect your pockets from getting shredded to bits by your expansive key collection.
That's where the KeySmart comes in. This handy key organizer offers a simple, elegant solution for organizing your keys – allowing you to eliminate your keychain for good. Let's start with the basics: this durable key holder can hold up to 14 keys in a compact fashion, and is durable to boot. It consists of two 3mm thick plates made of aircraft grade aluminum, meaning you won't have to worry about handling it with kid gloves. No surprise, then, that we also guarantee that the KeySmart will take anything life throws at it. Take it anywhere – from work, to the beach, and much more – knowing it won't get dented or scratch easily.
You won't have to worry about the contents of your pockets getting scratched, either! For instance, you can rest assured your keys won't scratch your phone. And as an added bonus, you'll be able to walk around without being heard a mile away due to your keys jingling and jangling about – as they would on a conventional keychain.
And how's this for ultimate convenience? The KeySmart boasts a built-in clip that allows you to attach it to any pocket, belt, or bag. (If you'd prefer to go without the clip, you can easily remove it.) You can even customize your KeySmart by adding accessories like USB drives and bottle openers to it, all available separately on the KeySmart website.
More? Ok –you can add options like a bottle opener and a USB drive. That makes this a super-cool (and totally unique) gift.