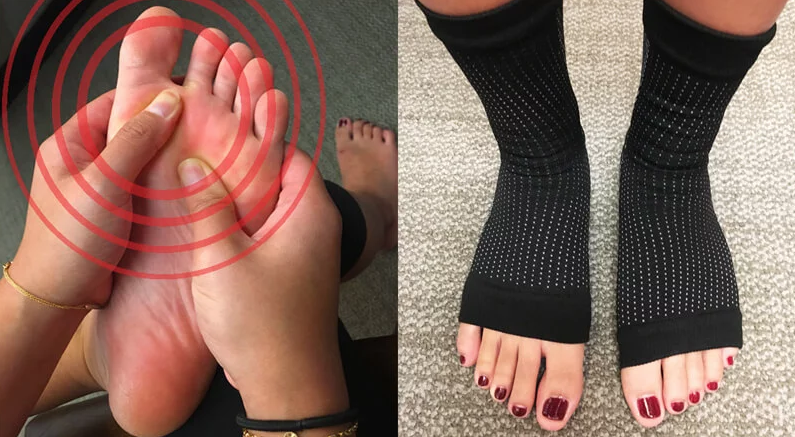 You HAVE to try Doc Socks! It literally made my feet feel like new!
DocSocks are technologically-advanced compression socks that provide soothing relief for aching, swelling feet. In fact, superstar athletes wear these before, during, and after games, so you know they work.
Designed by a leading Podiatrist, and manufactured with the latest in comfortable compression fabric, DocSocks creates stability and structural compression that makes everything more comfortable – running, hiking, walking, or even just relaxing.
One size fits all, so don't be shy – give your family and friends the gift of extreme foot comfort.